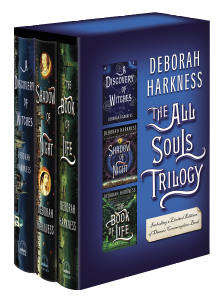 The All Souls Trilogy by Deborah Harkness follows the extraordinary transformation of historian Diana Bishop, into a powerful witch, who joins with Matthew Clairmont, a mysterious vampire, to find an ancient lost manuscript called Ashmole 782, which is believed to hold the secrets of creatures and magical powers.
With millions of copies sold around the world, the novels of the All Souls trilogy have landed on the New York Times bestseller list, won several awards, and spellbound legions of loyal fans. The trilogy is in development with Badwolf, who is adapting it for television to the delight of the fan base.
The audiobooks are also award-winning. You can listen to the three clips below to hear how the narrator, Jennifer Ikeda, brings the series to life, casting yet another spells on the fans.
» A Discovery of Witches
» Shadow of Night
» The Book of Life
The All Souls Real-time Reading Companion
A free ebook download, it includes real-time reading calendars for A Discovery of Witches and Shadow of Night, plus the real-time reading companion notes for A Discovery of Witches and Shadow of Night, and an interview with Deborah Harkness.
The World of All Souls: An Insider's Guide to A Discovery Of Witches, Shadow Of Night, and The Book Of Life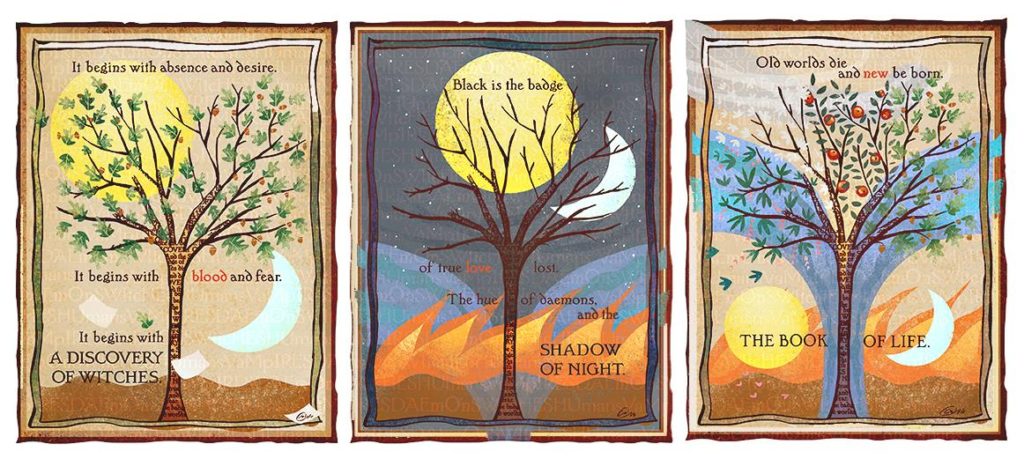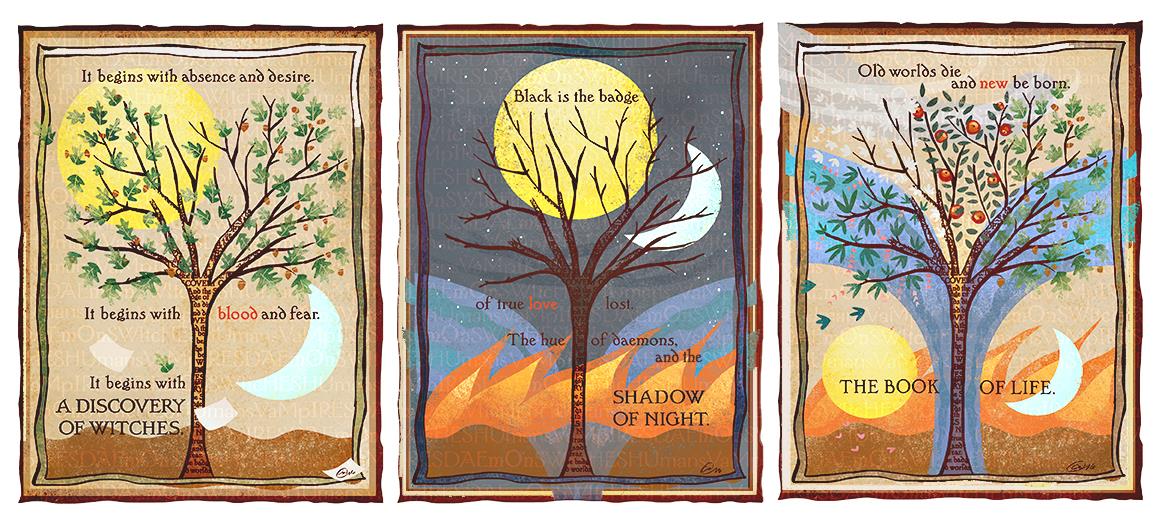 In January 2016, Deborah shared on Facebook an exciting new addition to the All Souls Trilogy. She is working with Claire Baldwin, Lisa Halttunen, and Jill Hough to pull together behind-the-scenes information, out-takes, inspiration, and more about how the All Souls Trilogy came to be. The talented Colleen Madden is creating original art for this new book, including the beautiful covers. The insider's guide will be published by Viking in the US, and by Headline in the UK.
The Serpent's Mirror 
On 9 October 2015, Deborah announced on Facebook her new novel entitled The Serpent's Mirror.
"Set in the All Souls' world and centered on Matthew Clairmont's career as a vampiric double agent in the Tudor era, the novel explores historical riddles surrounding the ascent of Elizabeth I to the throne." Deborah told the fans. Without sharing any details, she also added that the "contemporary narrative involves the witch-historian Diana Bishop."
Deborah also shared a song from The Serpent's Mirror playlist via Twitter.